Welcome to Sunburst! Where your child's potential will shine!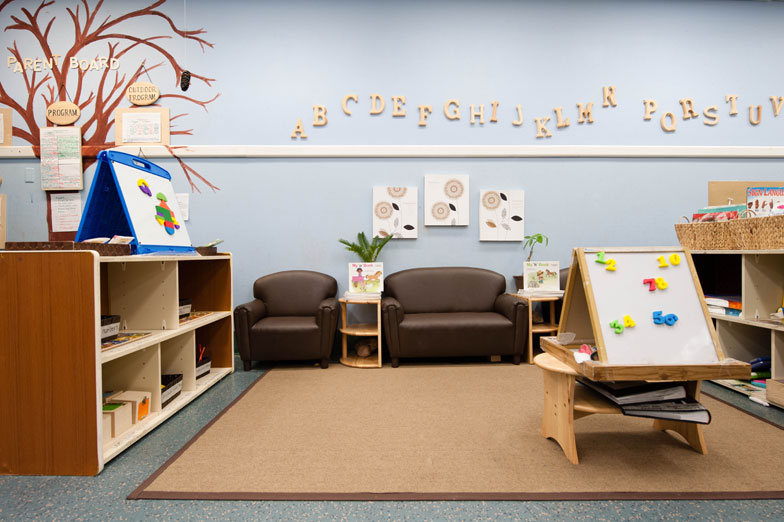 We are Sunburst Children's Centre!
Sunburst Children's Centre is a non profit charitable workplace childcare centre licensed under the Ontario Day Nurseries Act by The Ministry of Education and is located in the Environment Canada building at 4905 Dufferin Street (between Seeles Ave. and Finch Ave.). Sunburst opened its doors in September 1982, and is operated by a volunteer board of directors elected primarily from the parent users.
Sunburst is a quality workplace childcare centre giving enrollment priority to employees of the federal government. Spaces available are then open to the community. The centre is licensed for 41 children, distributed as 10 infants (0 to 18 months), 15 toddlers (18 to 30 months) and 16 preschoolers (2 ½ - 5 years).,
Philosophy
The staff provide a warm, safe and nurturing environment for the children in our care and offer a variety of stimulating and age appropriate activities to enhance the children's development. These skills that are being developed are gross motor, fine motor, social, creative, sensory, intellectual and dramatic. Our program is play oriented. The children are seen as individuals within the group setting and are encouraged to make choices and think independently to promote self confidence and a positive self esteem. Discipline is seen as a teaching process, through verbal communications they learn appropriate ways to deal with various behavioral trends. Outdoor play is an important part of our program as each room has their own well equipped fenced playground. A rest period is offered to the children with each child having their own bed or crib.
Inclusion Policy
Sunburst will accept "handicapped children" as defined by the Day Nurseries Act of Ontario. The intent is to provide care for children with special needs in an integrated setting and to provide support to staff working with these children. If we find that our resources and/or skills are inadequate in meeting the specific needs of the child, we will work with the family in their search for a more appropriate setting.